Customers Can Experience SOLIDWORKS Virtual Reality in eDrawings 2020
SOLIDWORKS 2020 is here, and one of the coolest new features is the ability to open and view any SOLIDWORKS model in Virtual Reality (VR) using eDrawings 2020.

With this great new functionality users can open and view native .SLDPRT and .SLDASM files, utilizing an HTC VIVE or HTC VIVE PRO to experience these files in Virtual Reality. Users simply need to have a computer with eDrawings Professional 2020 and a supported HTC VIVE Headset. And that's it.




This means changes to our designs can be explored with just a few clicks.

Let's say we are looking at this assembly of a shop floor in eDrawings VR 2020. Our customer wants to know what it would look like if the safety fence was green. This is no problem for us, thanks to the fact that we are opening and viewing native SOLIDWORKS files in eDrawings VR 2020.




So, we would start by opening this assembly in SOLIDWORKS 2020. We see that the fence is yellow.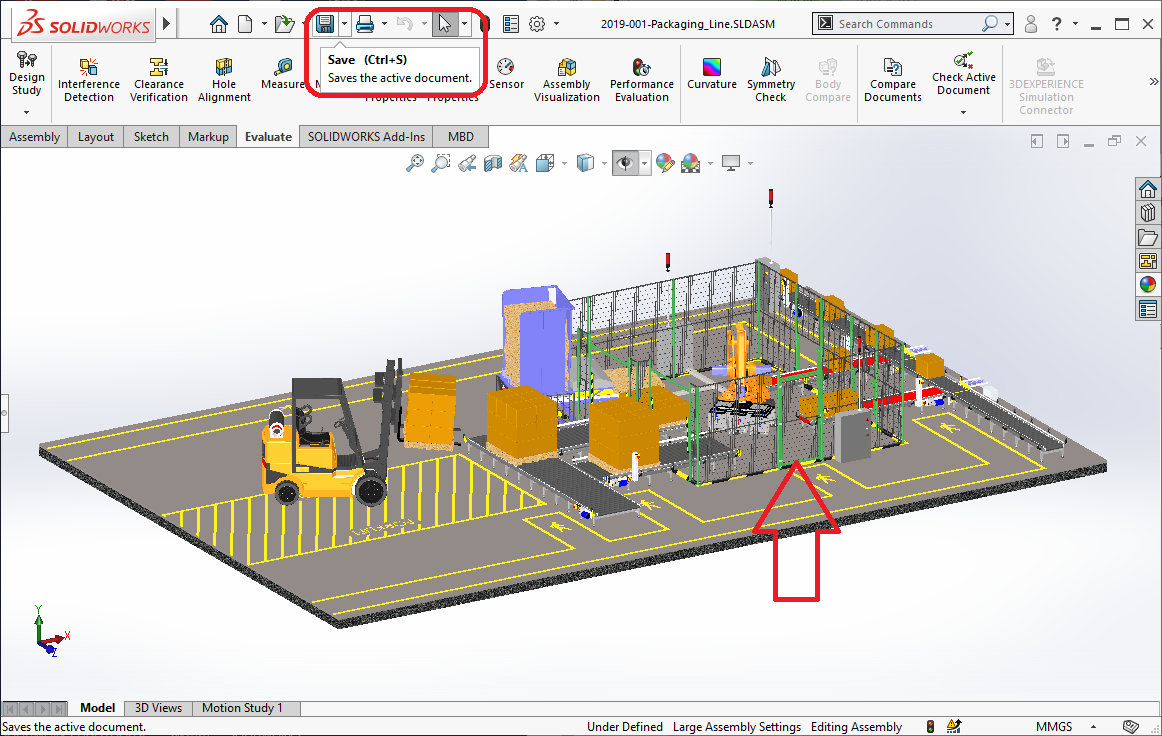 We would next edit the color of the fence to change it to green, and then simply SAVE the assembly.




When we return to eDrawings 2020 and re-open this assembly, we see that the fence is now green. The process of making changes in SOLIDWORKS and seeing these changes in Virtual Reality is really as simple as "Save" and "Open."

For more info on how to get started working with eDrawings and Virtual Reality check out this handy video tutorial: