Being a trusted Mechanical Engineering Design Company in India with more than 20 years of experience, we provide accurate 2D to 3D CAD conversion services, PDF to DWG, raster to vector cad conversion, and paper to CAD conversion services for mechanical engineering drawings.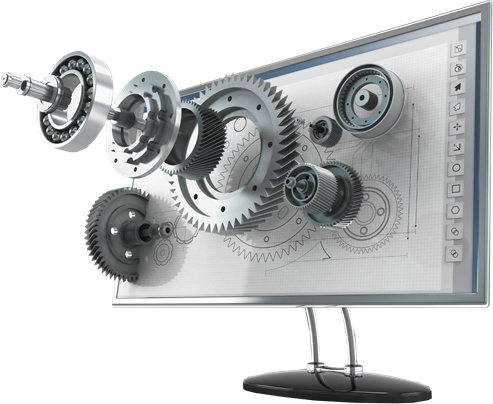 Engineering Technique offers best-in-class CAD Conversion Outsource for Mechanical Engineering Drawings including Image to CAD, Scan to CAD Conversion, PDF to CAD, and 2D to 3D CAD models with high accuracy levels.
We include the following in our CAD Conversion Services:
• Hand-drawn sketches transfer to 2D/3D CAD
• Converting 2D Drawings to 3D Model
• Manufacturing ready drawings
• Sheet metal and fabrication drawings
• JPG to DWG Conversion
• Detailed assembly drawings with Bill of Materials (BOM)
• DWG to CAD Conversion
• Concept to 2D working drawings
• Convert AutoCAD, PTC Creo, Autodesk Inventor, Solid Edge files to SolidWorks

Our experienced team of CAD drafters is aware of the engineering standards and codes delivering high-quality CAD data conversion services as per your requirements.

If you have any requirements for hand-drawn sketches into 3D or 2D CAD files conversion, please feel free to contact us at marketing@enggtechnique.com or call us at 91-9427611239.